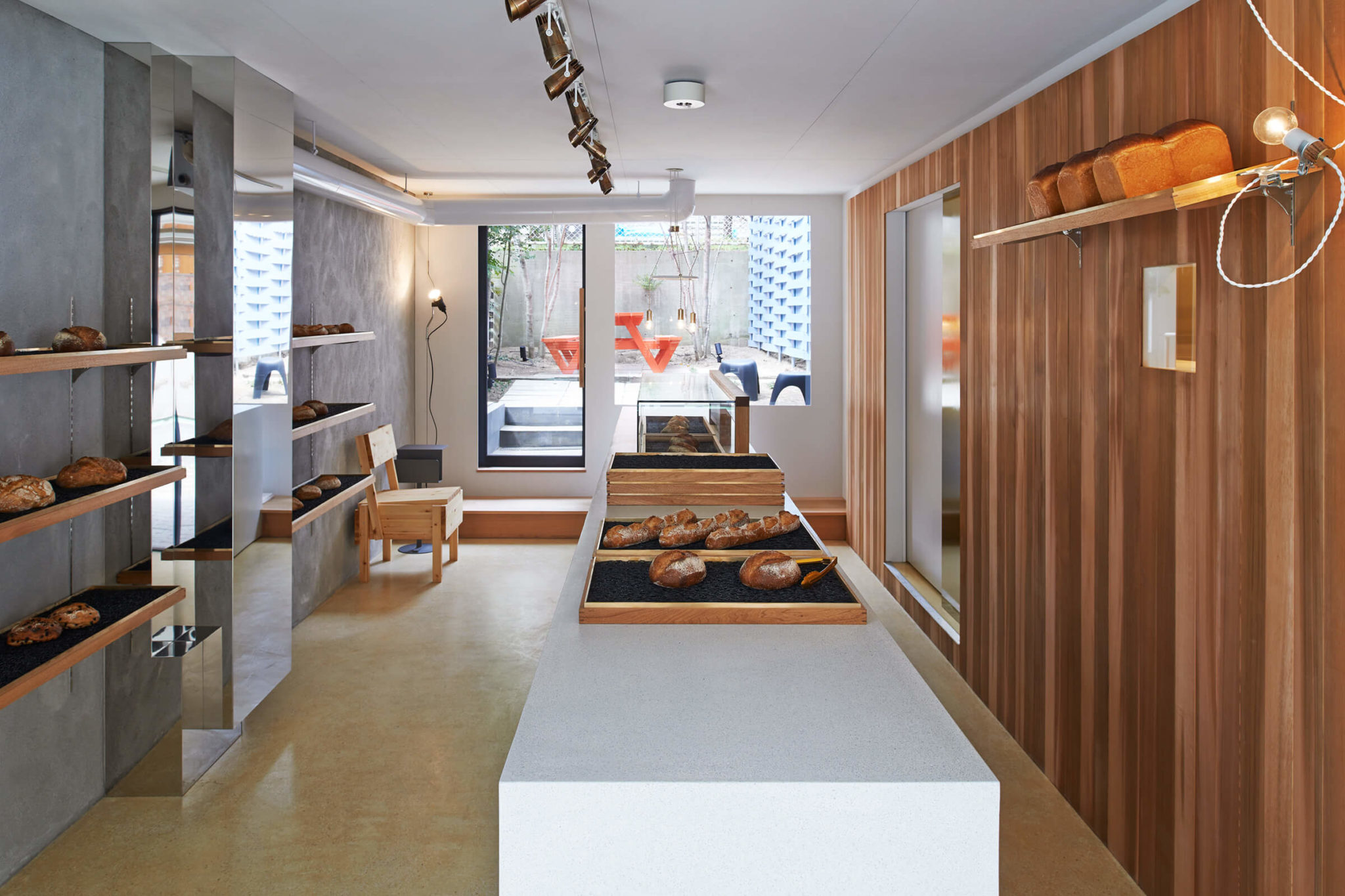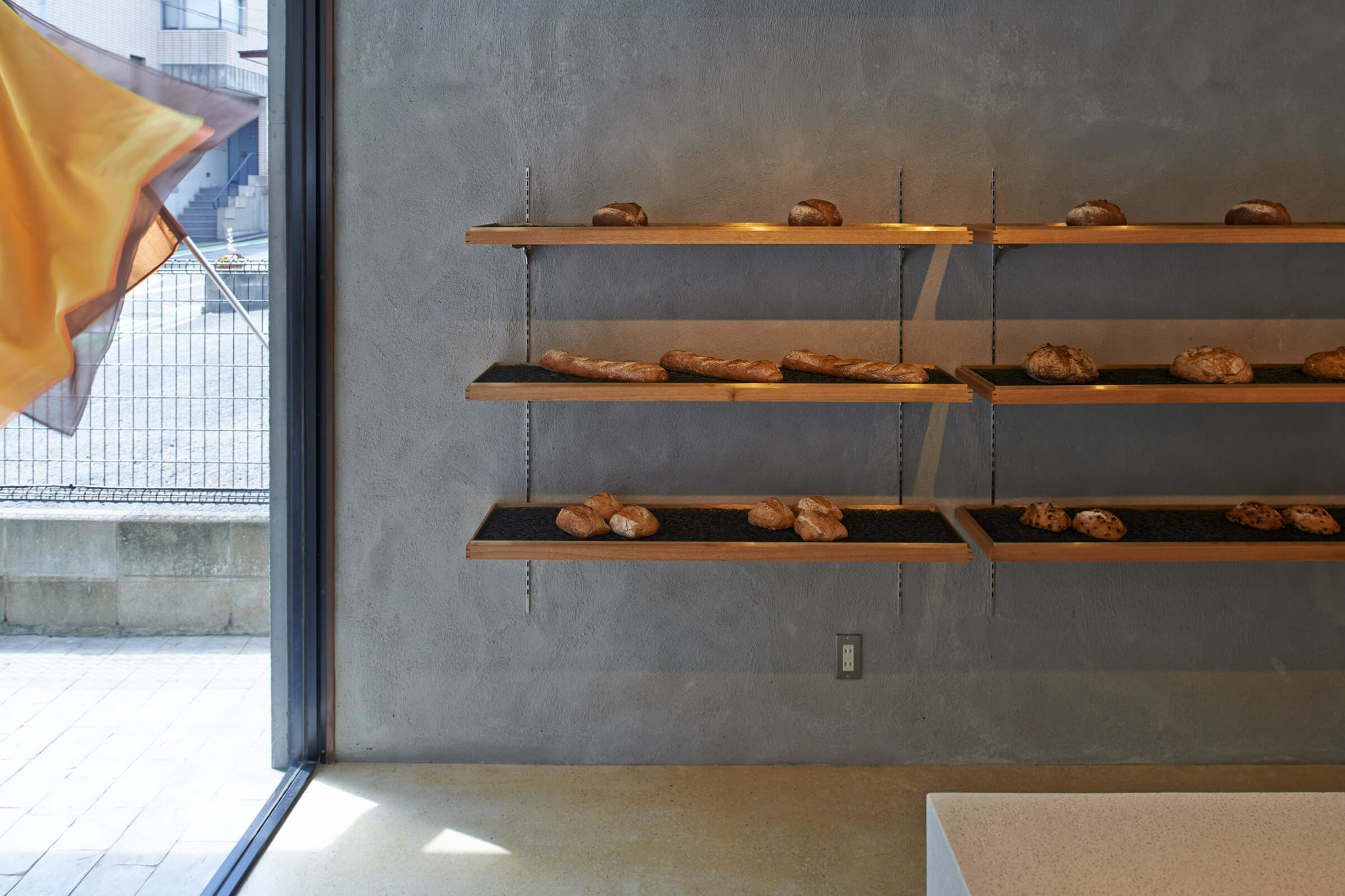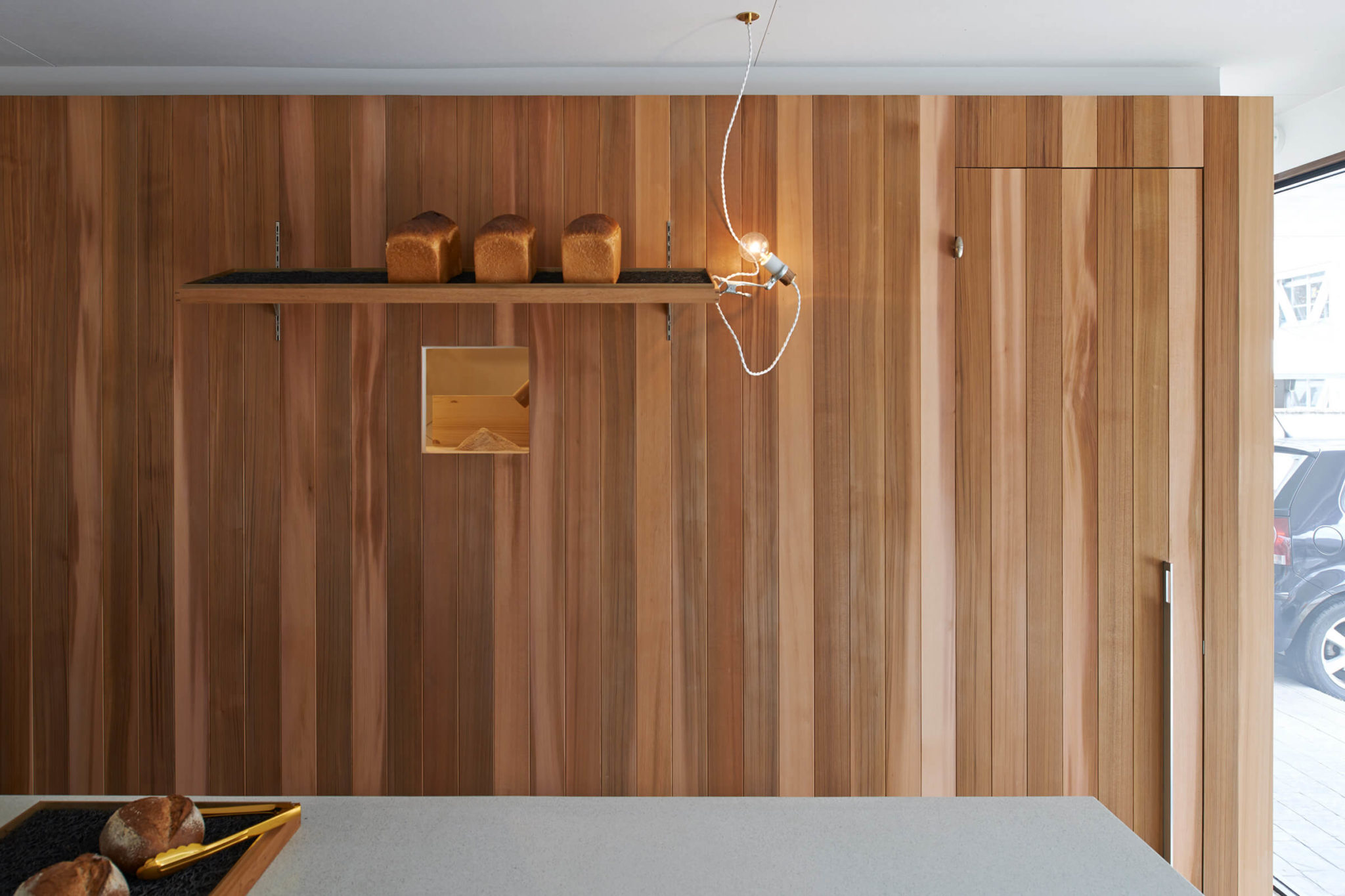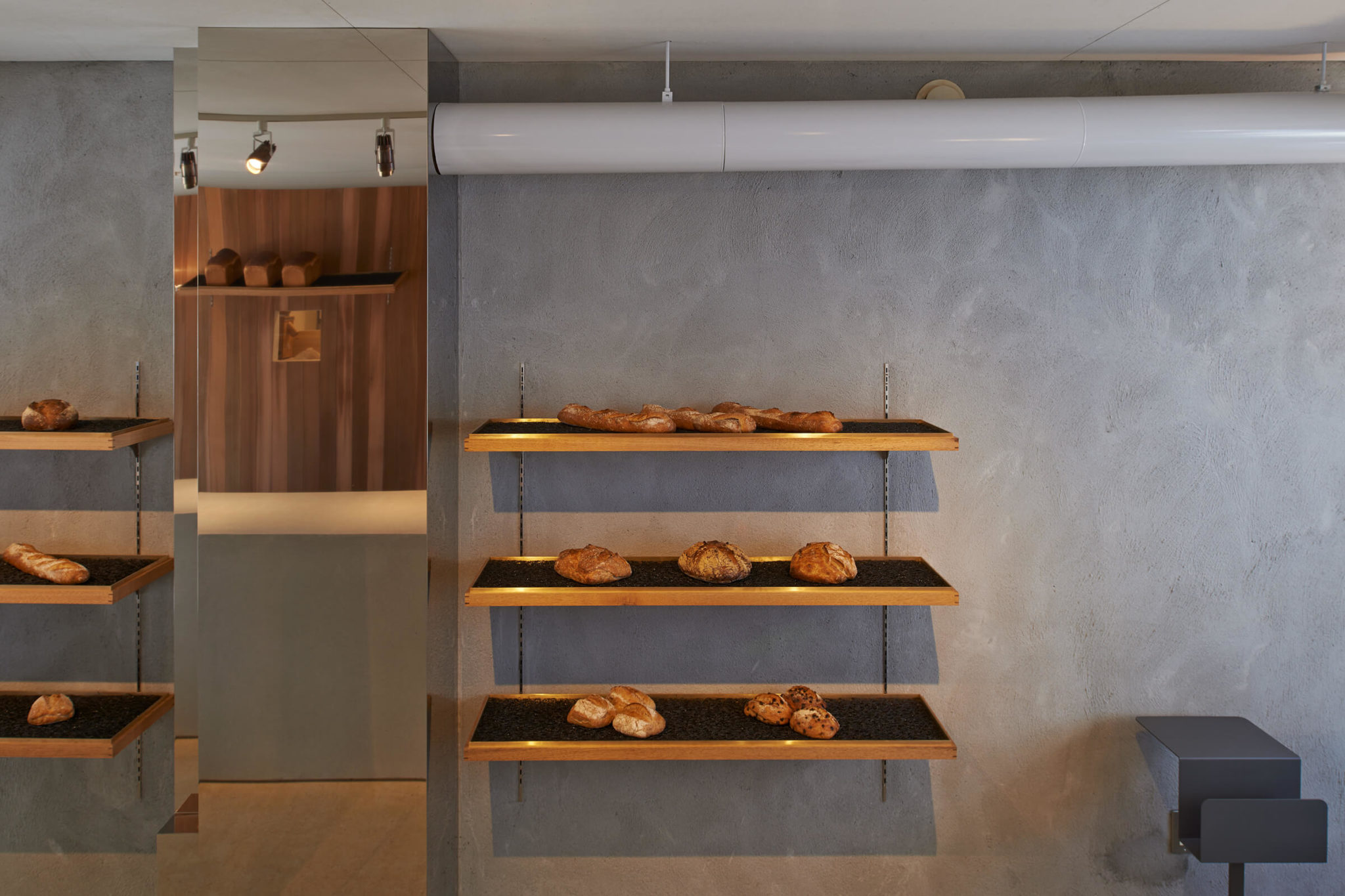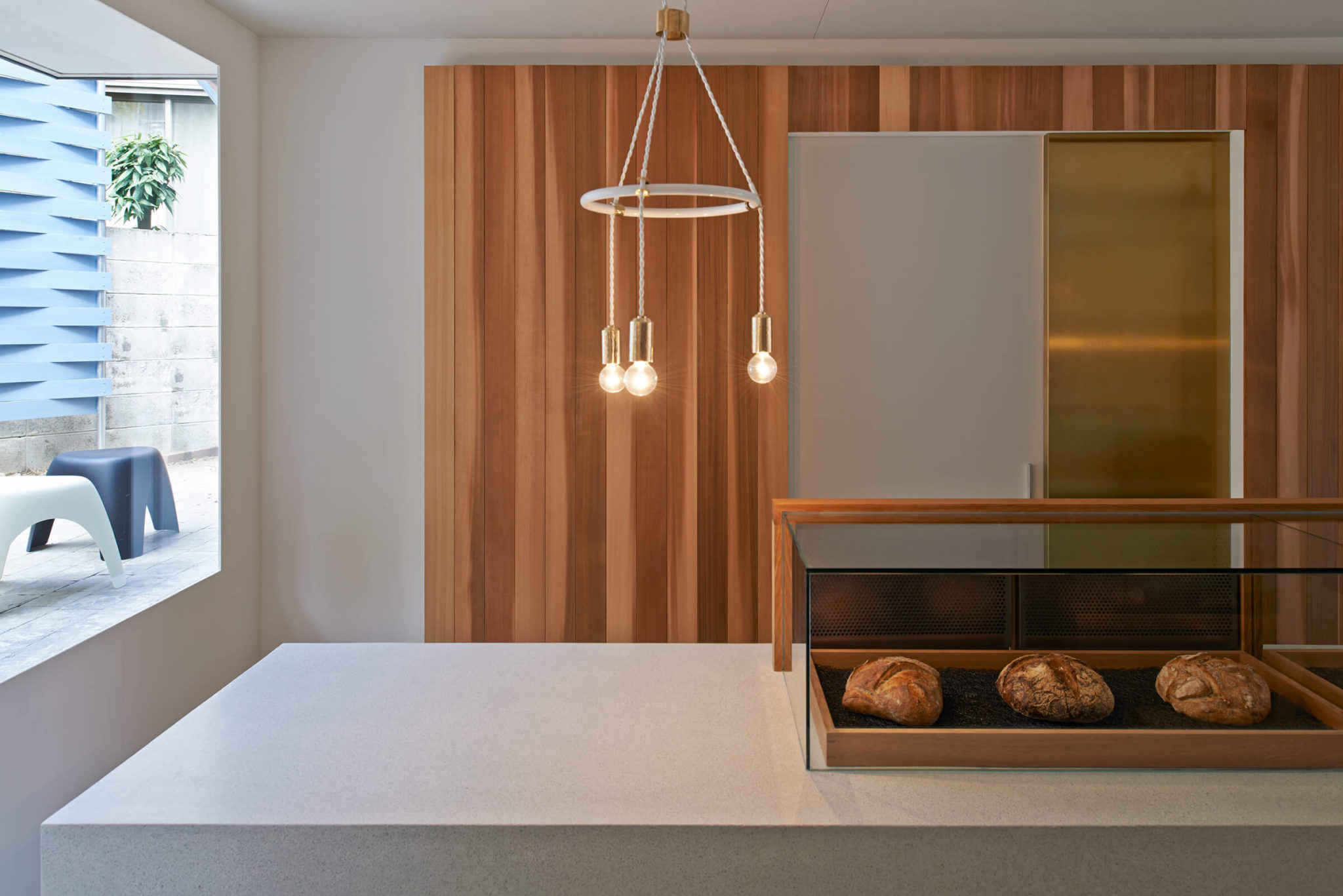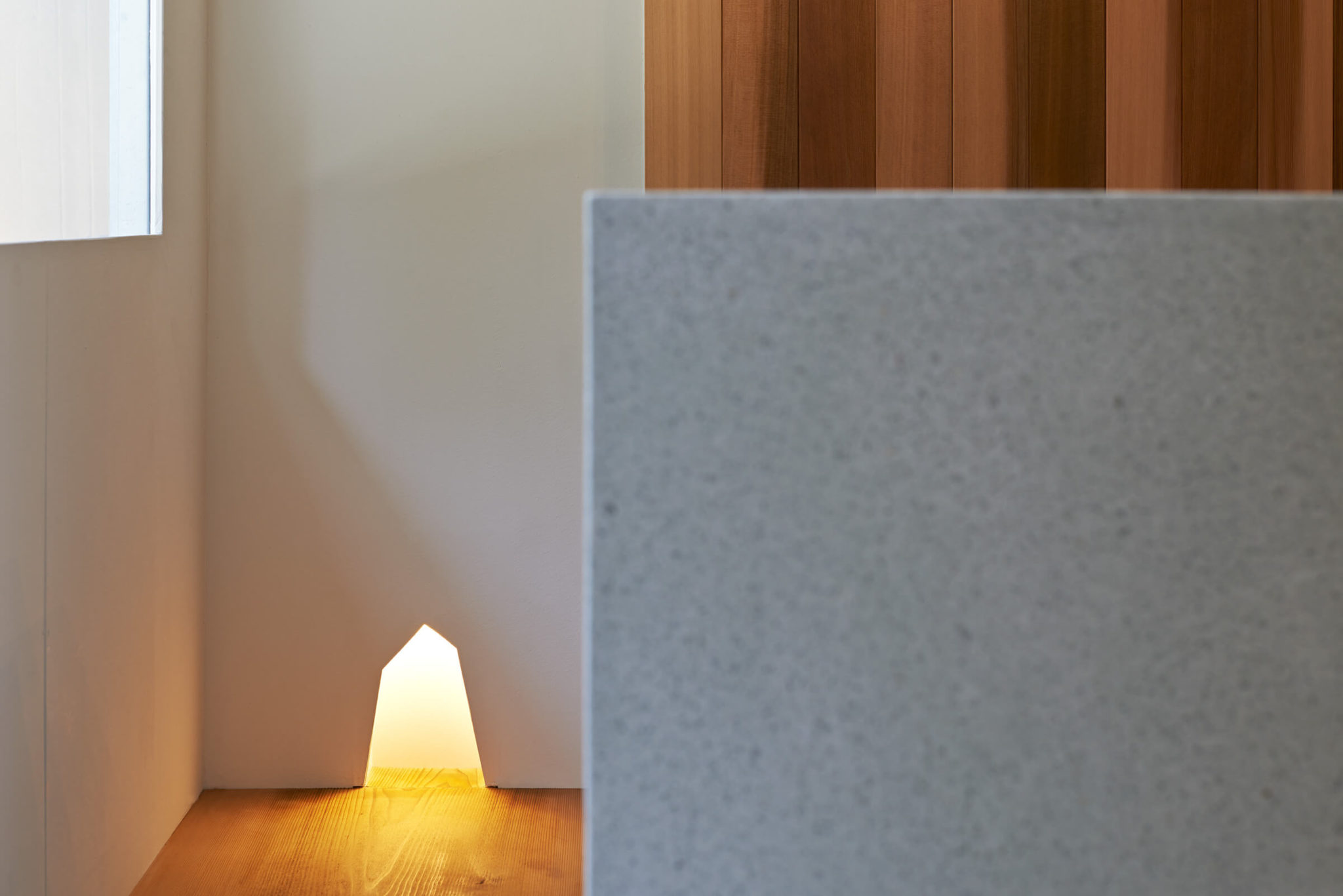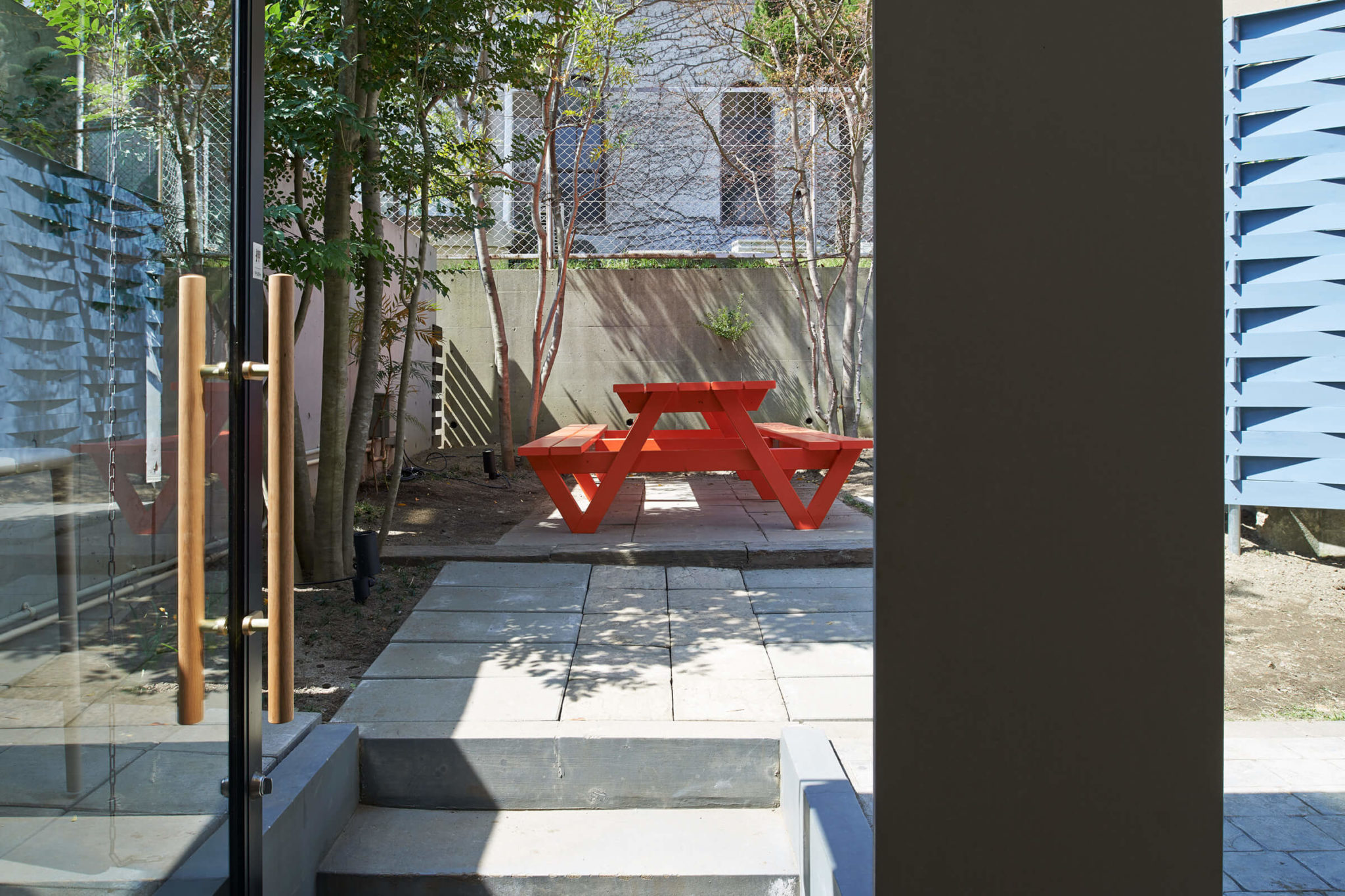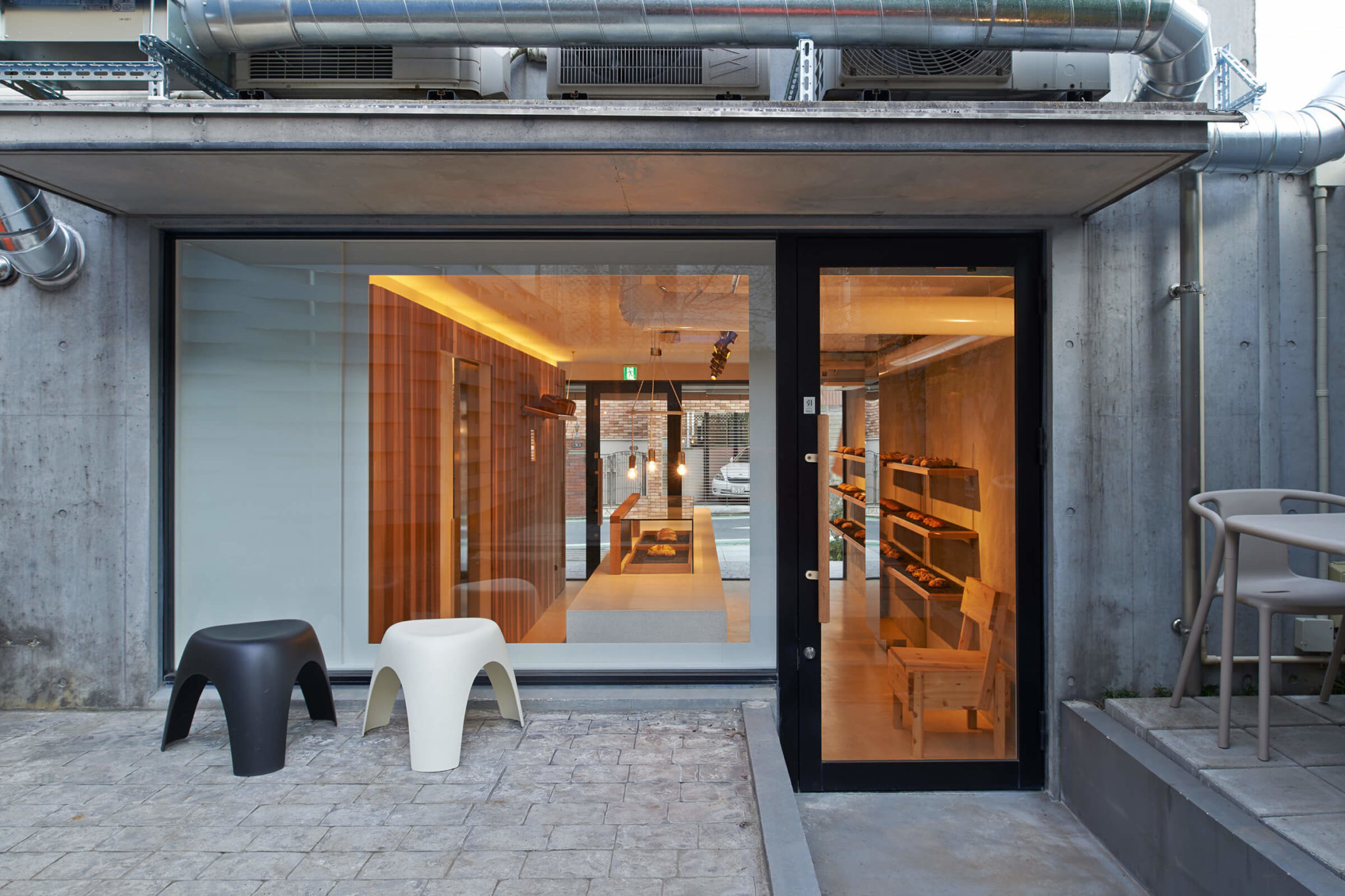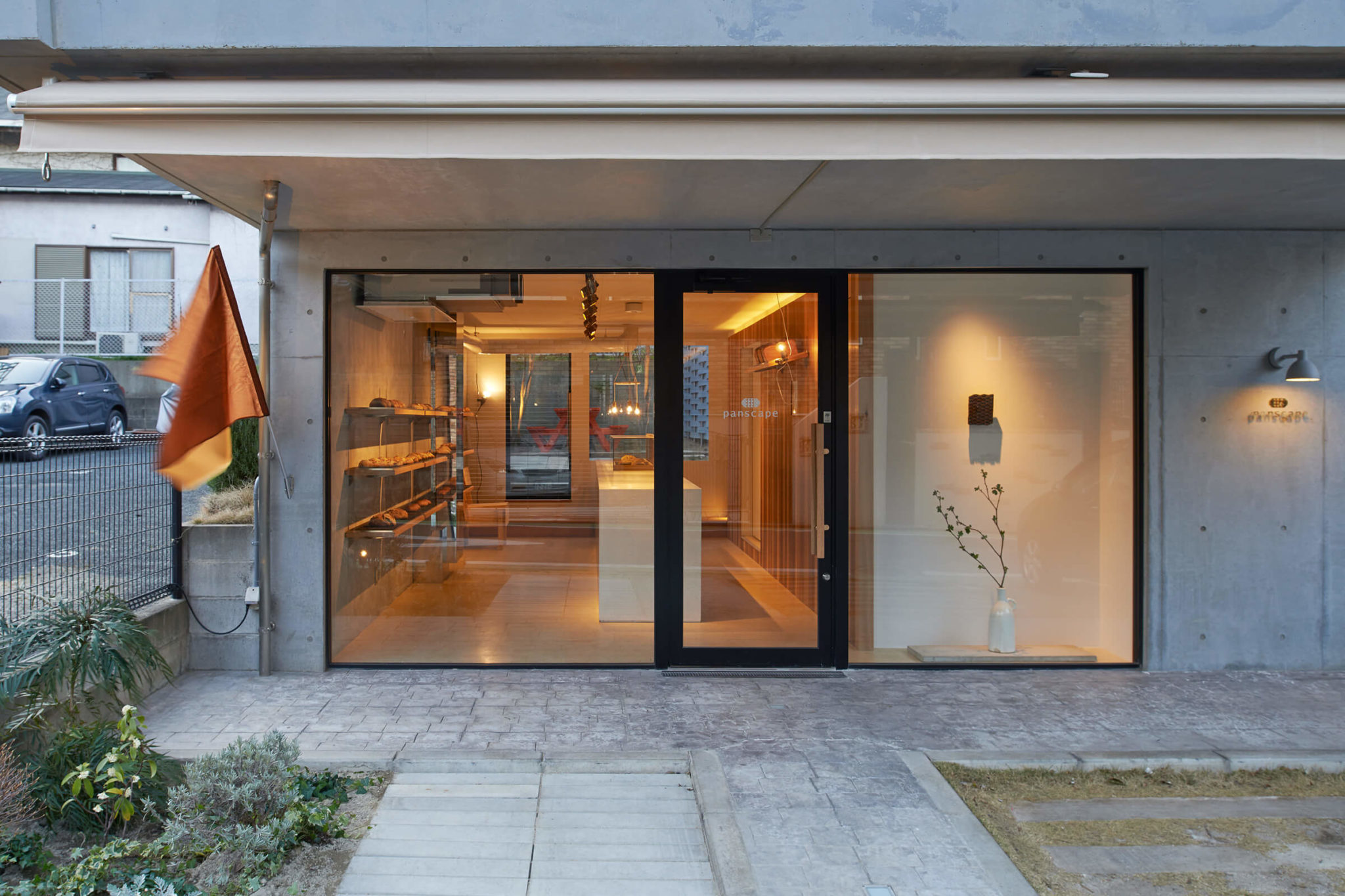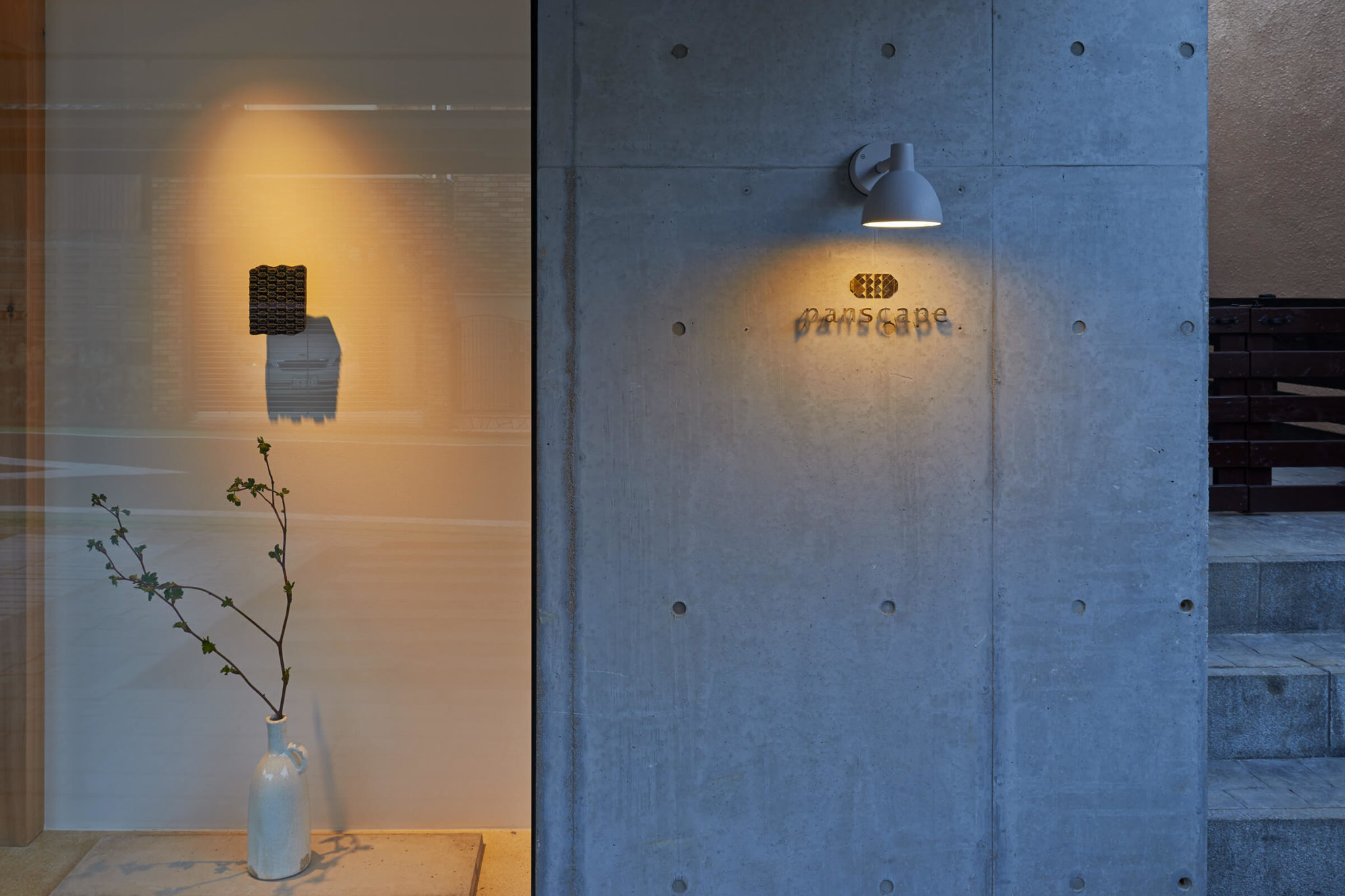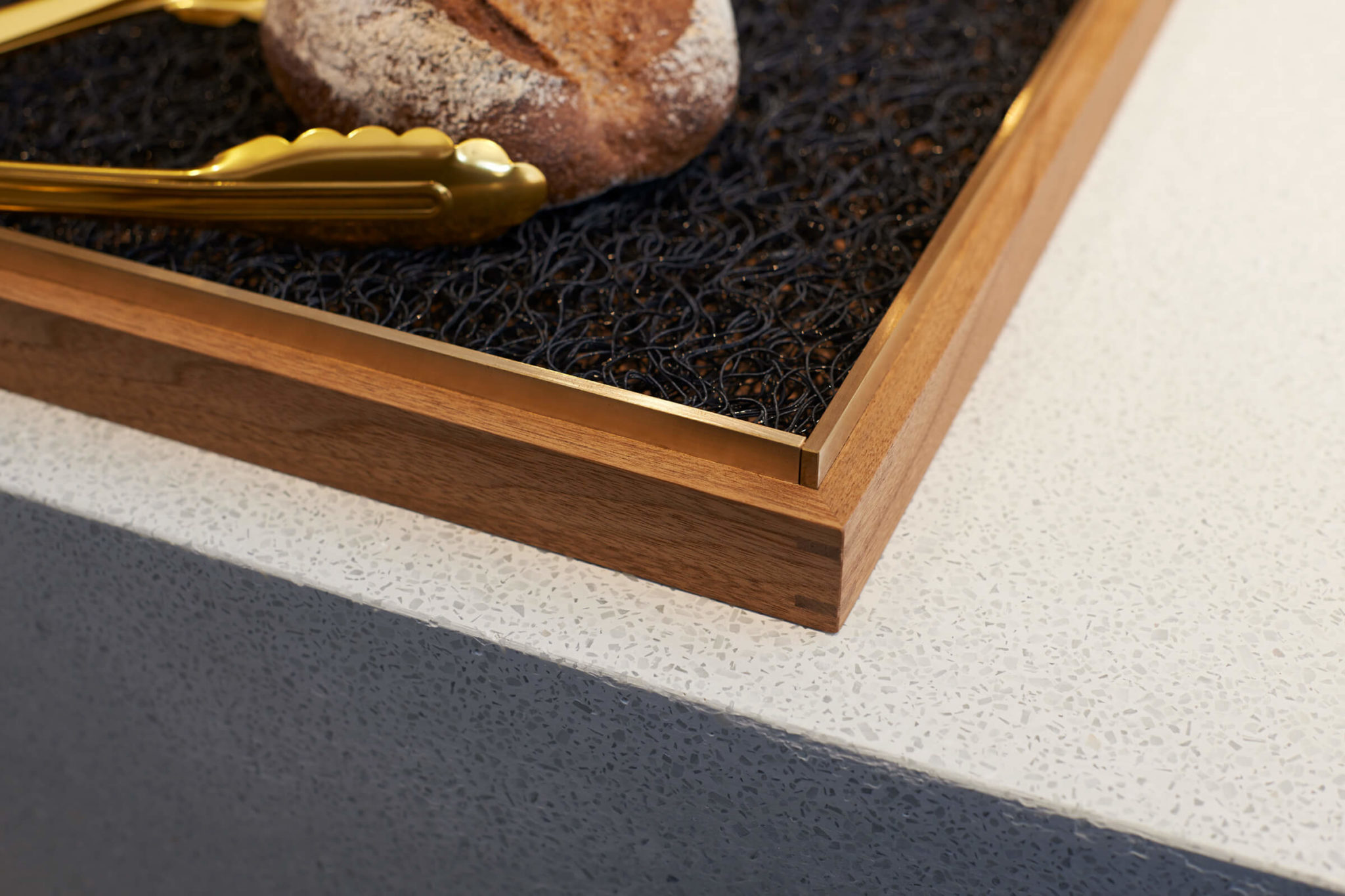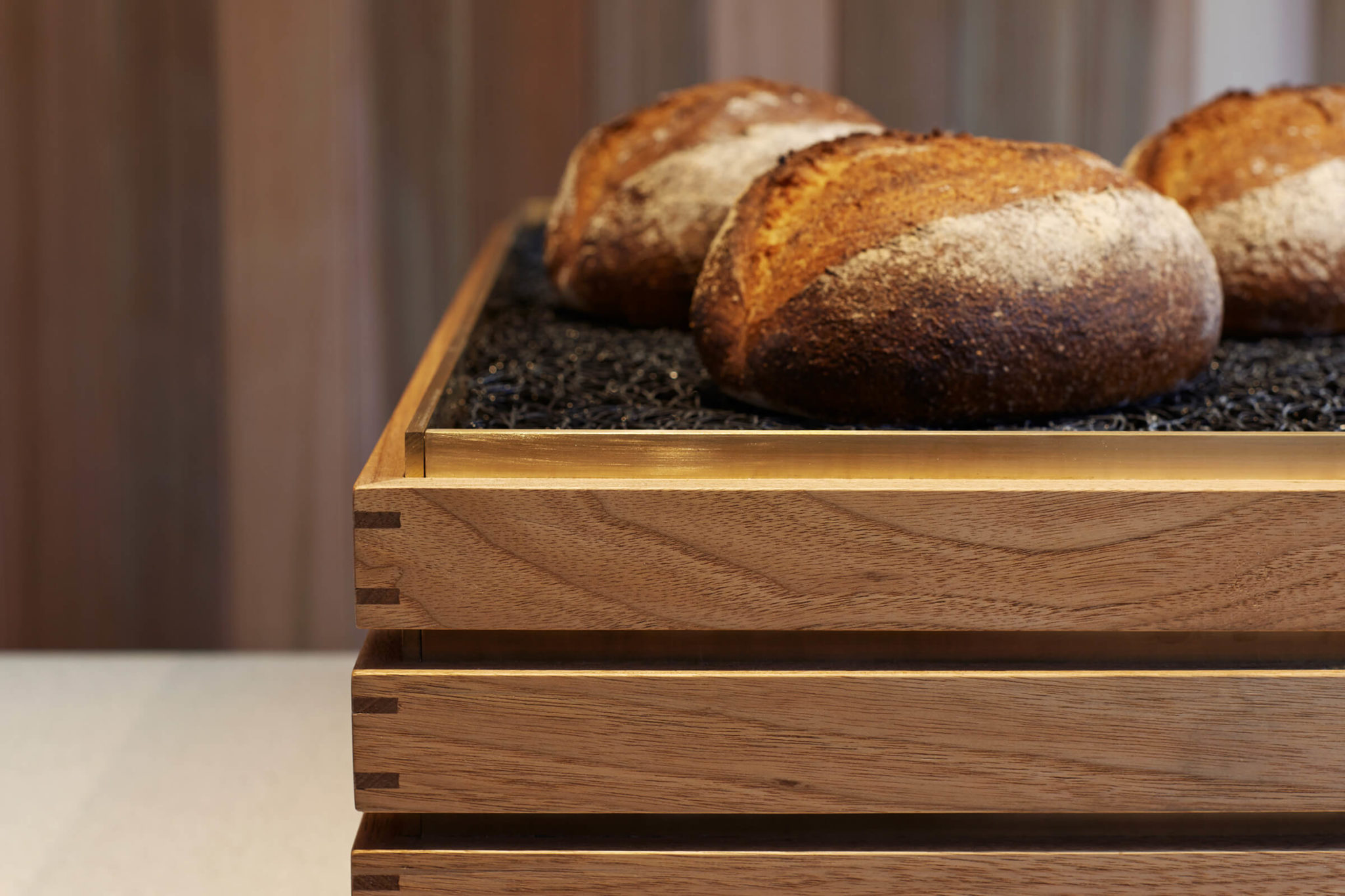 panscape 浄水通店
type :

Bakery

location :

福岡県

date :

2015.3

size :

43.2m²

photo :

河田弘樹
ベーカリーのインテリアデザインである。
選んだテナントは小さな道に面し、裏側には小さな庭が広がっていた。
そこで、パンを並べるカウンターと棚を道と直交するように平行に並べ、店内をパンのトンネルとすることで、道と庭を繋ぎ合わせた。
パンを映し込むステンレス貼りのパイプスペースは、4本のパイプの動きをトレースしたいびつな形とした。
訪れる人々はパンに囲まれながら、街行く人と目を合わせ、色づく庭の木々に目を止める。
この店で生まれるパンという素朴な幸福が、この街に次第に溢れ出して行くだろう。
This work is an interior design of a bakery.
The building chosen for the bakery has a small back garden, which is on a narrow street.
We placed a counter and shelves in parallel to lay out bread.
At the same time, we arranged them at a right angle to the front street to make the bakery itself like "Bread tunnel" connecting the back garden to the front street.
We traced and covered four pipes with stainless steel to make the pipe space which reflects bread in unique.
The people visiting the bakery will take in the scenery of people out in the street and the leaves changing color in each season on the beautiful trees.
The bread baked in there will bring small happiness to many people in the town.